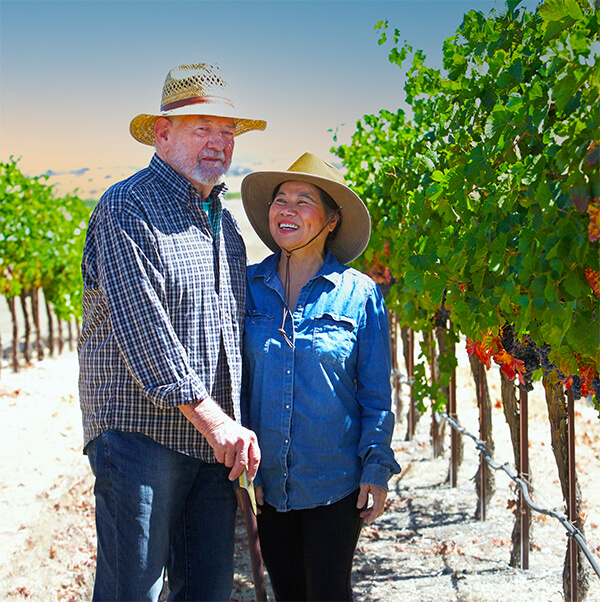 Stephen Hamilton & Thanh Nguyen
Born on a farm in Oklahoma two years before America entered WW II, I have to this day fond memories of a childhood filled with attentive siblings, loving parents and a simple life without internal plumbing and electric lights. We gathered around the fireplace after dinner to listen to my father recited poetry and read the Bible. He often reminded us that our 4th Generation Great Grandfather was Alexander John Hamilton who wrote much of the US Constitution and most of the Federalist Papers. It must be this connection with our Founding Father that I developed a strong interest in the US and world history.
After the war my parents fulfilled their lifelong dream of migrating to California where I received schooling and achieved majority the year I graduated from Pharmacy school. I practiced pharmacy and became a small business owner for a dozen years before moving on to the computer world to found the industry of computerized pharmacy. The success of that industry is well known. I, however, moved on to the electronics industry where I graduated to retirement from leading a third of the second largest electronics firm in the world as V.P. GM.
I married Thanh, a bright no nonsense woman, an ikebana artist, and a superb cook. Her life story would make a stirring novel and an unforgettable movie but that would be for another writing. She is my partner for life and inspiration to live with. After forty years in electronics in the Bay Area, we decided it's time for fresh air and open sky. Templeton is now our home. I wake up every morning, still in awe of the beauty of the landscape. "We should have made this move a long time ago!"
We are now back on the farm raising wine grapes with the passion and zeal we learned from years of business success. The Farm is on the Templeton gulch in central California, a perfect climate, calcareous soil on rolling hills populated with excellent clones of three varieties; Merlot, Malbec and Petite Verdot; an excellent combination for Red Table Wine and/or separately as delicious varietal wines.
I am living the dream of many years and expect to dream on with my wife for a long time to come.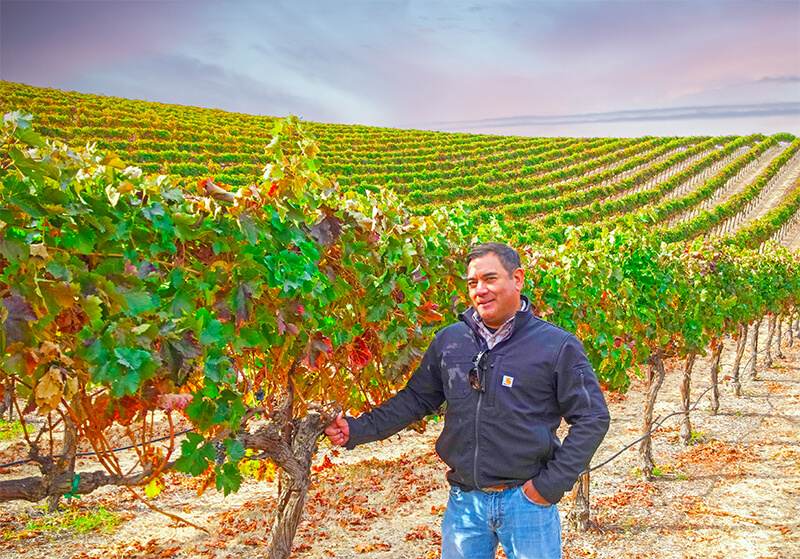 Farm Manager — Lee Alegre
Farm Manager Lee Alegre is a name well-regarded in viticulture in California Central Coast. Lee is from a multi-generational family farming the Delta Island Area. Lee graduated from Cal Poly in San Luis Obispo in 1998 with a degree in Plant Science, Crop Production and Viticulture.
Lee's professional career included Vineyard Representative at UDV of North America, a wine and spirit company, overseeing approximately 20,000 acres of vineyards stretching from Livermore to Temecula. After UDV's acquisition, Lee went to work as viticulturist under Ken Volk, Wild Horse founder. In 2000, Lee founded Alegre Vineyard Consulting and later, in 2012, started JSM Vineyard Services Inc.
Halcyon Vineyards are under Lee's management where his passion and experience can be seen through providing superior crops for the premium wine industry.